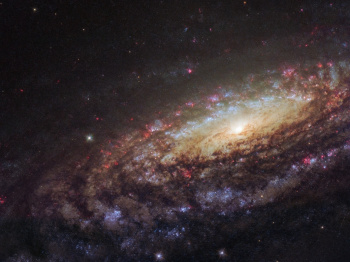 Dr Philip Roetman
Australian Citizen Science Association - South Australian Chapter
The Australian Citizen Science Association (www.citizenscience.org.au) exists to advance the cause of citizen science in Australia. Philip Roetman from ACSA introduces us to a sample of some of his favourite Citizen Science Projects – both local and global.
What is Citizen Science?
Citizen Science projects are scientific research and environmental monitoring projects run in partnership with the wider community. These partnerships often involve hands-on activities, like searching for wildlife and recording where you found it. Citizen Science projects can focus on animals, like birds, bats, bees or bettongs. Or they can address how we manage local environments, from our gardens, to parks, to nature reserves.
This article has been reproduced from the 2020 SASTA Journal Number 1. Previous issues of the SASTA Journal can be found in the members area.
Technology has enabled recent growth in the number and quality of Citizen Science projects. Some projects have apps for smartphones that help record information. There are also many online Citizen Science projects, where participation can be completed on a home computer or on a smartphone.
Exemplars of Citizen Science projects:
Digivol
An Australian initiative; chose a project that works for you! You can transcribe historic documents, identify animals photographed by motion-activated cameras, and help museums to digitise their collections by transcribing specimen tags.
Website: digivol.ala.org.au/
Foldit
Foldit is an online game where you help researchers by solving 'puzzles' based on the structures of proteins. Training is provided – learn how to 'fold' proteins for biomedical research.
Website: fold.it/portal/
Frog Watch South Australia
Use a phone app to record frog calls and conduct habitat surveys. Have your frog calls identified, or use the online resources to develop skills in frog identification.
Website: www.frogwatchsa.com.au/
Galaxy Zoo
An online project for people who love astronomy or want to learn about it. Help classify galaxies: over 1 million people have participated and helped to classify over 100 million galaxies!
Website: www.galaxyzoo.org/
iNaturalist
iNaturalist is a website and phone app you can use to record living things that you photograph in your garden, a local park or anywhere. You can upload images of living things and the iNaturalist community will identify them. Website includes a teachers guide. A student version of the iNaturalist app exists for education outcomes.
Website: https://www.inaturalist.org/
Old Weather
Transcribe old ships' records to help understand how the climate is changing.
Website: www.oldweather.org/
Questagame
Questagame is a phone app that allows you to record sightings of wildlife. You can gain points on a leader-board by completing quests to find species.
Website: questagame.com/
Stall Catchers
An online game that anyone can play - no experience necessary. In the game, you look at movies from the brains of mice and try to identify vessels as flowing or stalled. This helps to speed up Alzheimer's disease research at Cornell University.
Website: stallcatchers.com/main
Zooniverse
The success of Galaxy Zoo has led to the development the 'Zooniverse' platform. Zooniverse offers online projects in biology, history, literature, medicine, physics and more (over 100 projects available). You can help scientists identify, classify or transcribe all sorts of things, whatever takes your interest!
Website: www.zooniverse.org/