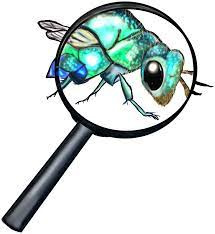 Collecting has begun! Fifty schools across regional and remote Australia have set up their Malaise traps and begun collecting insect specimens!
Read about what the SA schools are up to on the Insect Investigators Discussion Board.
The project, which launched in September 2021, will connect regional and remote school students with researchers to document their local insect biodiversity and discover new insects in their area.
SASTA are a proud partner in the Insect Investigators Citizen Science Project! Insect Investigators is a collaborative citizen science project that aims to involve Australian schools in the efforts to document, discover and describe Australia's unique invertebrate biodiversity.