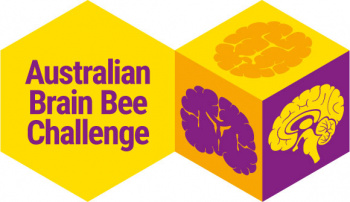 What is the Brain Bee Challenge?
The Australian and New Zealand Brain Bee Challenge (ABBC & NZBBC) is a competition for high school students in Years 10 (Australia) and 11 (New Zealand) to learn about the brain and its functions, learn about neuroscience research, find out about careers in neuroscience and to dispel misconceptions about neurological and mental illnesses. As a part of the challenge we provide you with excellent online resources for the students to develop their learning and knowledge. Round 1 will be ONLINE, and Round 2 will depend somewhat on the COVID-19 situation. For Round 2 we typically like to get the students on campus at one of the SA Universities, where possible.
When is it?
Students are encouraged to begin interacting with the learning material as soon as they are registered with EP. The Round 1 Assessment for the Brain Bee Challenge will run from 1st March 2022 - 9th April 2022.
TO ENTER: Complete the form here & we will be in touch via email with next steps. Please note the form is for teachers only - students need to register via their teacher.
It is free to participate!
How can I prepare for the competitions?
Learning resources for round one can now be found in the Science Content Library of Education Perfect here.
Students who complete round 1 with a high score may be selected by the Brain Bee Regional Coordinators to take part in Round 2, which will involve further study materials on Education Perfect and a second online assessment moderated by the Regional Coordinator.
Are there any prizes?
All students who sit the Round 1 assessment will receive a personalised certificate showcasing their participation in the Brain Bee Challenge. Round 2 we try to capture sponsorship to provide prizes for our Regional Champions!