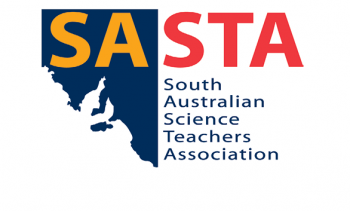 We are excited to announce that SASTA has won the Innovative Association Award in the 2020 Educators SA World Teachers' Day Awards!
This award recognises and encourages education associations that develop innovative and creative professional learning structures and opportunities.
Our submission focussed on a number of new initiatives and improvements on current practices for the Oliphant Science Awards competition. This included a new blog for students and teachers, a more streamlined online judging process and training presentations for judges, video submissions of projects from students and a Virtual Open Day showcasing all winning projects. Some of these were a result of the impacts of COVID-19 however we will continue to implement them in future years.
Congratulations and thank you to all involved in supporting SASTA this year. This is a great recognition of the development of science education in SA.
For a full list of winners visit the Educators SA website.