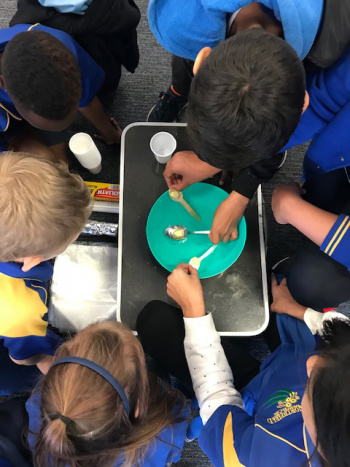 Entering our 4th year of Science Expo we had to be creative with COVID 19 restrictions. Rather than an entire day over in the gym we have spent 2 weeks sharing science inquiry questions. Our year 6/7 students were assigned a class and they became the teachers for a lesson. They created a presentation including information, an experiment and a STEM activity for the class to complete.
Questions included, What is a food chain? What are galaxies? What is an electrical circuit? Our students thoroughly enjoyed having the older students come and teach them new scientific concepts.
Alongside this, our family R-7 competition has seen our Science Room converted into a Science Gallery for a week. During science lessons students had the opportunity to walk through and look at all the science entries. Students who entered had the opportunity to share their project with their class and our staff meeting saw all Northfield Staff have the difficult task of judging. Whilst different to other years, we have had a lot of fun celebrating Science Week!