SACE Stage 2 Chemistry Workbook - 1st Ed.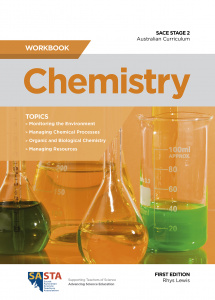 The Stage 2 Chemistry Workbook is a student text and workbook that covers all content of topics outlined in the SACE Stage 2 curriculum and provides students with questions and solutions to test their understanding. The workbook is printed in colour, includes fully worked examples, provides review tests for each chapter and includes over 950 practice questions.
Click on the links below to view sample pages:
ISBN: 978-0-9953841-5-6
* All prices listed are inclusive of GST.