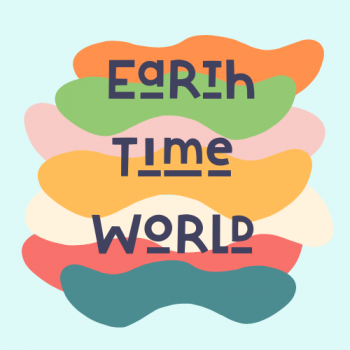 Bring Earth's 4.5 billion year journey to life as we look to the future
Deep Time Labs enrich students' perspectives of their place in the world, and the wondrous adventure of being human - through connecting with Earth's evolutionary time.
Suitable for Years 3 - 6 and available as a class excursion (up to 30 students) or incursion (up to several classes).
A Teachers Kit is provided with optional pre and post Lab lessons, further details of curriculum alignment and other suggested resources.
The Deep Time Labs align with the Australian Curriculum (version 9) Sustainability Cross Curriculum Priority, across all of the four organising ideas; systems, worldviews, design and futures.
TO ENQUIRE about hosting a Deep Time Lab class incursion or to book an excursion to the Adelaide Botanic Garden contact the team at Earth Time World: trish@earthtime.world or call Trish Hansen on 0412 017 020.