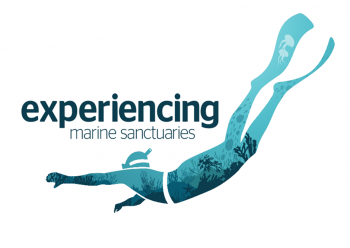 What is EMS?
Experiencing Marine Sanctuaries (EMS) is an incorporated, not-for-profit organisation, based on New Zealand's highly successful 'Experiencing Marine
Reserves' program. EMS offers a range of community, inclusive and school program experiences for all ages and abilities. Our goal is to raise awareness and interest in our wonderful Great Southern Reef, through ocean snorkeling activities on our local and regional reefs.
EMS conducts safe, supervised snorkeling experiences for all ages and abilities.
All EMS activities are supervised and supported by
trained marine biologists and dive professionals.
Getting up close and personal with some of our beautiful marine life!

EMS School Program
Through our School Program, we offer schools a chance to experience first-hand the wonders of our coastal environments. guidance and coordination of excursions and incursions. An essential part of EMS's approach to education is to give young people a safe and professionally supervised in-water experience of our unique and beautiful marine life. We run snorkel events along the Adelaide coast, and regional areas across South Australia.



Students, teachers and parents briefed by their guide Megan on marine life that may be observed during snorkels at Noarlunga Reef – in both unprotected area (from shore to 220m out) and within fully protected Encounter Marine Park Sanctuary Zone.

The EMS School Program empowers schools and communities by providing hands-on 'in-water' experiences in the ocean. The full EMS program involves investigating marine biodiversity within local unprotected marine environments before venturing to a fully protected marine sanctuary. After this experience (and/or classroom activities and research), students are able to compare unprotected and protected areas and are supported to put their knowledge into action within the community.



EMS educators and snorkel leaders offer guidance, direction and coordination of classroom exercises and field trips to the ocean. We also provide snorkel equipment, instruction, resources with curriculum links and snorkel safety management.
Snorkeling with Giant Cuttlefish during their annual
migration and aggregation at Stony Point, near Whyalla.
'CuttleFest'provides an opportunity for people of all
ages and abilities to experience firsthand this unique
Giant Cuttlefish aggregation and mating event.
Snorkeling at Second Valley presents amazing opportunities to meet some of our most beloved marine life - including South Australia's marine emblem, the Leafy Sea Dragon (Phycodurus eque).
Students benefit greatly from the 'immersive' learning experiences offered through EMS School Program. Here a student observes a Decorator Crab in its natural environment.
For more information, please visit: https://www.emsau.org/for-schools/
Or contact: James Tilly - james@emsau.org | 0487 108 758
We would love to chat with you about how we can help you to bring learning to life in our beautiful marine environment!