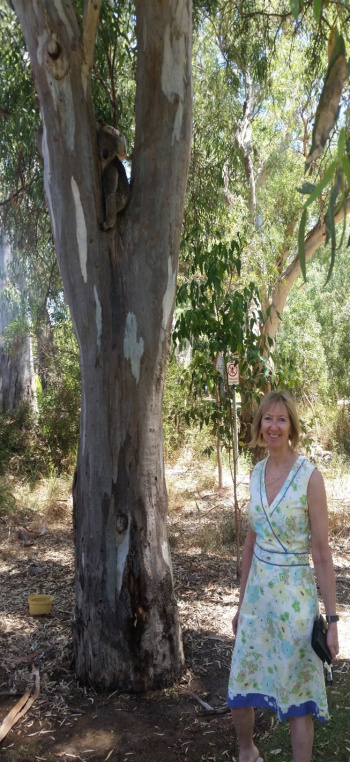 Congratulations to Yvonne Zeegers, the 2020 SASTA Honour Award Recipient!
Honour Awards are designed to recognise a SASTA member's contribution to SASTA. Yvonne's long and distinguished contribution to SASTA relates to the functions of both the Board and the Awards subcommittee. Yvonne has both promoted and supported the teaching of science in schools and has fostered the professional development of science teachers throughout her career.
A few words from Yvonne:
I would like to sincerely thank the SA Science Teachers Association (SASTA) for this award. It is indeed an honour, and yes, it was a genuine surprise!
Throughout my career, I have been a teacher, and SASTA has been a big part of this.
I have been a classroom teacher, President of the former SA Primary Science Teachers Association, a state curriculum adviser in primary Science and Technology, a pre-service advisor for AusAID, an initial teacher educator (ITE) and importantly, since my fourth year of classroom teaching, as an early career teacher, a member of SASTA.
Subject associations such as SASTA connect the teaching profession. Not only has SASTA offered me professional learning opportunities, resources and a range of teaching related opportunities, but significantly it has provided me with a forum for networking with like-minded colleagues - something essential for our early career teachers. At a time when virtually everything we could want to assist our teaching is accessible online in some form, SASTA has provided me the human element. Over the years I am proud to have been both a contributor to, and a receiver of SASTA's range of offerings at different times through their conferences, Professional Learning workshops, and Board membership. Each of these has incorporated sharing, critiquing, debating, collegiality, and an opportunity to develop lifelong friendships.
My thanks to SASTA for continuing to provide each of us with such enriching opportunities.