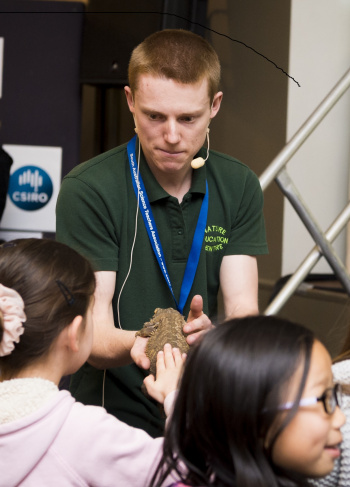 It is fair to say that 2020 has been an interesting year for educators and many new alternatives have been required for teachers to deliver their outcomes to students. In previous years many classes would go on excursions to see wildlife and learn about our environment but due to restrictions, many of those trips had to be cancelled.
However, many students still had the opportunity for hands on learning about wildlife through the services of the Nature Education Centre. During the peak period of concern around COVID-19, many of our bookings were cancelled but as restrictions started to ease, our members flocked back looking for ways to support their teaching and keep restless students occupied.
Hiring live animals from the Nature Education Centre is a great way to bring nature into the classroom and is an opportunity unique to South Australia. Furthermore, it is a simple yet valuable way to teach empathy and care to younger students and can be used to help explore more complex environmental learning for older students. Our educational kits allow a much deeper exploration of various topics such as classification, ecosystems, geology, or lifecycles, especially when hired for an extended period of time.
Once there was further easing of restrictions, a Nature Education Centre representative was able to attend schools again to deliver educational talks. Historically, the majority of our talks have been delivered to junior primary and kindergartens but due to COVID restrictions affecting excursions, we have had increasing requests from high schools looking to engage students in the environment by combining our services into their biology curriculum.
Nature Education Centre is always looking to reach as many educators and children around Adelaide as is possible with the aim of delivering educational resources to teach students about the natural world. We are grateful for such an outpouring of support from our existing members as well as educators who have approached us for the first time looking for alternative hands-on teaching methods in what has been such a stressful and uncertain year.
Did you know? The Nature Education Centre was started as a project with SASTA and is run as a non-profit organisation sharing a common passion for the study and preservation of our natural environment. We are very proud to have recently extended our Memorandum of Understanding and partnership with the Nature Education Centre to 2024.