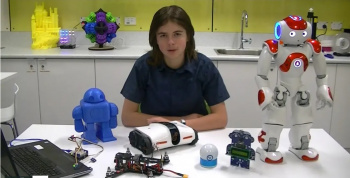 Are you submitting a Computer Programming, Apps and Robotics (CPA&R) entry this year? Check out the video below from Toby Trenwith, one of our CPA&R veterans, which walks you through the process of completing your entry!
While the coding is important, make sure the product has a practical application, as it's a science competition make sure what you've made is useful. And don't forget the link to science!
Some great free online resources to get started include:
www.scratch.mit.edu
www.tinkercad.com - Arduino
OR check out our latest blog post from Techspace Learning for more on the Arduino Duo
Appointments are now open for Computer Programming, Apps & Robotics - make sure you register by 5 August. And don't forget to submit your report online this year!
And if you're a remote/rural student and unable to attend your appointment you can check out Toby's other video with tips on creating a video to showcase your project here!