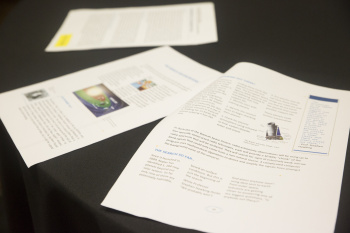 Are you looking for a starting point for your Science Writing project?
First of all have you chosen your title? Don't forget you can only write on one of the titles listed below:
Climate Change; The Way Forward?
Hidden Waves
Does Radiation make Superheroes?
Living on Mars
Deep Blue: Innovations for the future of our oceans
Science as a Human Endeavour (YEAR 11-12 LEVEL ONLY)
Secondly, check the rules for Science Writing entries here. Make sure your entry doesn't exceed the word limit for your age group!
So, now that you've chosen your topic and know the rules, what about some inspiration? You can check out some of the winning entries from previous years below!
R-2 - Ivan Zhiren Leong - 'Needs of Living Things'
3-5 - Annika Ganesh - 'The Devil You Don't Know - Species Variation! The Science of Biodiversity'
6-7 - Sophia Tian - 'Meeting Future Energy Needs'
8 - Gunin Singhal - 'From Alchemy to Chemistry: The development of the periodic table'
9-10 - Taehan Lim - 'Batteries of the future'
11-12 - Alexandra Stephenson - 'From Space to Rooftop: The Story of Solar Cells'
Ivan Zhiren, Taehan & Alexandra also won a Sponsor Prize from the Australian Institute of Energy for the best entry in their year level with a sustainable generation and uses of energy theme.
And lastly, when it comes time to submit your project online make sure your cover sheet is attached and it is submitted either as a PDF or Word Document.
Good luck!