2023 Nutrition Study Guide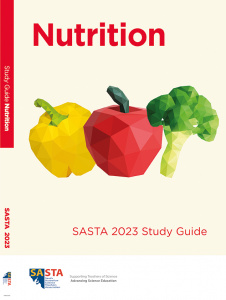 ISBN: 978-0-9803237-5-7
What's new for 2023?
A range of questions with worked solutions for each topic of the Subject Outline.
Science Inquiry Skills & Science as a Human Endeavour chapters have been reworked allowing students to successfully prepare for both assessment types.
Additional SHE exam-style questions have been added to allow for greater test and exam preparation.
The inclusion of the 2022 SASTA Trial Examination and worked answers further supports students in their exam preparation.