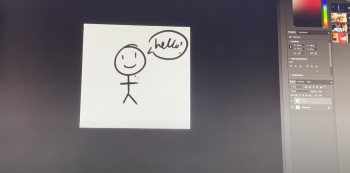 by Asira Suetrong
Are you thinking about using animation for your multimedia project? Asira provides insight into her process for animating her multimedia projects in the video below!
If you're not sure where to start with your Multimedia project, check out Asira's first video which includes researching your idea and scriptwriting here.
The first thing to do is read through your script...Asira uses Google docs for her scripts as it makes it easier to collaborate with others in real-time. As you're reading through, have a think about what visuals/animations would look best and make comments on your script as you go.
Animation can be done in two ways:
Simple method: draw the icon and move it by editing
Animation: each individual frame is drawn out
Equipment you may need to get started:
To draw your own icons: a drawing tablet / iPad
Look up figures: a computer to search for appropriate figures as .png files (as they have a transparent background)
Sound recording device e.g. phone
Next start sketching how you want the screen to turn out and then choose one of the animation methods (more details in the video below).
Once your animation/visuals are done, it's time to record your sound over. You don't need fancy equipment for this! You can use a small fabric place, like your wardrobe or a small room - make sure to tell your family & pets to be quiet! And make sure you hold your recording device about 20cm away from your mouth.