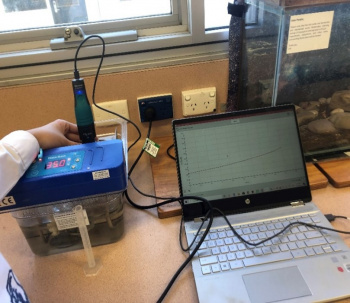 by Raihanah Pranggono, 2020 Oliphant Trophy Winner
Based on my own experience, the following steps might help you in the development of your very own Scientific Inquiry!
Choose a research domain that is appealing to you:
To do this, you can derive some bright ideas from a pastime that you enjoy, certain topics learned at school that you seek to delve into further, or even from random questions about random things that you have always wondered about but never gotten the answers to! Once you have done this, make your subject of investigation 'narrower' by pondering upon the certain problems, crucial discussions, matters of contention and research gaps that prevail in the general topic. For example, begin with something broad like 'biology', then fine-tune the topic that fascinates you into a reasonably specified subtopic, like 'how temperature affects microbial growth in milk'. The way that I developed the idea for my project is by observing seemingly mundane day-to-day activities and processes around me, and contemplating on what aspects of them can be improved through a scientific inquiry – the general topic that I chose was biology, and as I sought to ameliorate the process of bread-baking, I narrowed this down by concentrating on what type of disaccharide/monosaccharide would be ideal for baker's yeast's respiration specifically. Taking notes about your ideas in your laboratory notebook/log book would be helpful with this step, as well as with all the subsequent ones!
Search for a mentor:
Select one who can present you with consistent, constructive comments about your plans and/or resources to grow your ideas more. This can be one of your subject teachers or anyone else who you know works in the domain(s) relevant to your research, whether they are a friend in university or a parent. Personally, I spoke with my high school biology teacher, who gave me advice on developing my ideas further after I submitted my research proposal to him.
Narrow your thoughts down to a particular aim, hypothesis and testable research question:
To carry this step out, you require an awareness of what has been tested in your area of curiosity thus far and what the remaining doubts up to this time are, which you can discover by having a conversation with your mentor and/or looking through existing research-based written works, especially influential primary literature that is often referenced by following works. Don't forget that you will be in need of consistently keeping the aim of your project in your memory when undertaking this process.
Invent a plan of action for your investigation:
Begin designing your experimental methodology, keeping potential restrictions in mind – such as apparatus, prices and time – and actively conceive of possible methods to get round those restraints. You can consider the limitations and strengths of the diverse procedures utilised by previous research papers when developing your own research procedure, and try to combine their best aspects and/or adapt existing methods according to the objective of your own experiment. Of course, don't forget to cite the original authors if you choose to do the latter! Finally, conduct a risk assessment on the methodology that you have chosen.
Compose a draft of your Scientific Inquiry paper:
It should include sections on apparatus, background knowledge and introduction, experimental hypothesis and variables (i.e., controlled, dependent, independent and uncontrolled variables), procedure and your research aim and question. Next, describe it to your mentor, who can assist in making your outline stronger, such as by improving your methodology, and provide revelation into the probable results of your experiment and/or more very important guidance, especially on your overall composition, intelligibility and reasoning.
Good luck and have fun! Remember that the scientific method is not always straightforward, so let your curiosity, ingenuity and passion for learning drive you throughout the process.