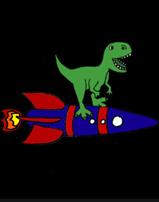 by Glen Hutson
Every year I sit for several weeks in August, reading the Science Writing entries for the Oliphant Science Awards. I'm judging. I'm assessing your submissions. But why? Why is Science Writing even a thing? Is it even a thing and what is it that we judges are looking for?
What is science writing for?
There is a long history of good science communication, from Greek tomes to YouTube videos, the aim of recording and disseminating Science has been important to human progress. The public needs to be confident that science is progressive and useful, to be encouraged to participate and to be frankly entertained.
Did you know? Michael Faraday initiated the famous Christmas Lectures in 1825 (that's 200 years ago) at the Royal Institution, to allow young audiences to learn and just experience a little science.
The Oliphant Science Awards seeks out Science Communication in the form of posters, games, multimedia and yes writing, and though text on a page hasn't the 'flash' appeal of a baking-soda volcano, for those who like to read and write it can be the most rewarding category.
Who is science writing for?
When preparing a submission, it is wise to consider your audience. You should be writing for four readers. For the general public, implying your piece should entertain. For science literates, people who know about your topic, so be accurate and informative. For posterity, you would like your piece to live on, give it some longevity and finally for we Judges, so be sure to cross the I's and dot the T's.
But what are judges looking for?
That's a little tricky. In many cases it's true we only know it when we see it, but consider your own reading, what excites you? a good narrative? interesting characters? Immediately you can tap into the well of your experience. Ask yourself if you had many choices would you want to read your piece. Having said all that; there are some things we clearly need to see.
Accurate, clear, well presented Science. This is hard. Look for mistakes in fact or logic and really edit your work.
Originality. Many of our entries are similar, it's easier to paraphrase that to synthesise insights. Read your topic widely then let it simmer for some time before writing your version.
On topic writing. We all know that person who is so into dinosaurs or rockets that everything, even an essay topic on bushfires becomes dinosaurs riding rockets in bushfires. 'I'd love to read that ' but take my point, be on topic.
Spice it up. This is the 21st century so include an infographic, picture or table, link to your dedicated dinosaur website, make it interesting, impress us.
Science writing not Science Fiction please.
No plagiarism. Reference widely and well.
Good grammar and style. This is important. Read your work back, aloud and be sure it has some music and flow, get others to check it, keep your tenses consistent. Dot your I's cross your T's.
Follow the rules. There are simple rules to follow. Get all of the formal stuff aligned, word length, titling, put your name on the docket.
So, here's my formula for success:
Read widely in your topic area. Become an expert. Get your facts straight.
Plan your essay. Gather your ideas. Order them. Exemplify.
Present an original view, clearly, concisely and with interest.
Check your writing thoroughly. Then check it again. Then get others to check it.
I hope that all helps.
At the end of the day, the art of writing can be learnt. So have a go, cross your fingers and accept our thanks for the effort and dedication it takes to write a compelling piece of Science Writing.
Best of Luck
Glen
Glen Hutson has been a chief judge of the science writing category of the Oliphant Science Awards for over a decade.
You can view all the 2020 Science Writing winning entries here.