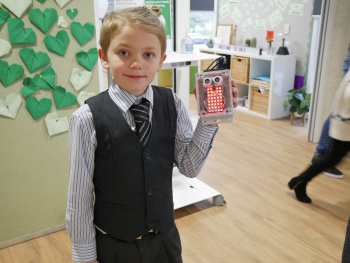 by Jackson Burford
Jackson is 9 years old and has entered the Programming, Apps & Robotics category of the Oliphant Science Awards for the last three years. He has been a finalist each year and came first in his age group in 2020.
The Oliphant Science Awards gives me a great way to explore and grow my interest. It's not always easy, it can be a real challenge but when you finally finish a project it feels amazing! You just need to start early, get reading and learning and don't let mistakes upset you.
Find out all about Jackson's journey through Programming, Apps & Robotics in the video below:
You can view all the 2020 Programming, Apps & Robotics winning entries here.