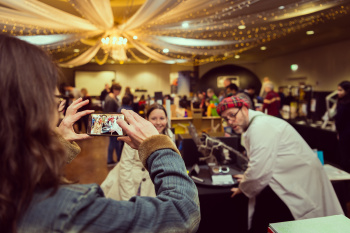 Jo Wood has 2 daughters who have submitted 14 entries over the past 5 years, in 6 different categories! Jo has also been a school coordinator so has a varied perspective to share in her video below.
As a parent you can't do the work for them but you can help them find the resources & materials they need. Read the rules and rubics for each category and keep an eye on the key dates! And take them wherever they can find inspiration & information for their project.
Each school implements the Oliphant Science Awards differently, however Jo shares what worked for her while coordinator including working with teachers at the school to integrate OSA into the classroom which gave the students more time to work on their projects while also ticking off curriculum boxes. The OSA Teacher Resource Kit is a great starting point for this - check it out here.
Find out more in the video below.