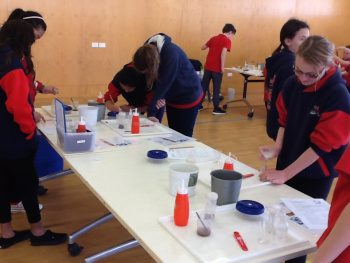 Three main events occurred during Science week at Sturt Street Community School. These were chemistry workshops for grades 4 to 7 (and shows for R to 3) provided by Lab on Legs (an incursion), an Open Morning to showcase student Science activities to the school community and a Science dress up parade to end the week (with yummy pancakes available).
There was good community support and attendance for the Open Morning and parade, and engaged and motivated students with the chemistry workshops. Prizes were awarded (using the ASTA grant) for the most creative dress up characters.
Overall a great time was had by all!
- Graham Gordon, Sturt Street Community School